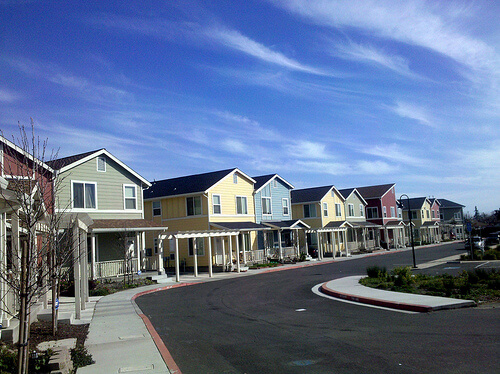 U.S. Treasury Secretary Tim Geithner has added his voice to the growing chorus calling on U.S. housing regulators to help "underwater" homeowners dig out from under a mountain of negative equity.
Geithner fired off a letter yesterday to Edward DeMarco, acting director of the Federal Housing Finance Agency (FHFA), deploring his agency's continued opposition to "principal reduction." He urged DeMarco to reverse his decision not to allow Fannie Mae and Freddie Mac to write down the principal on mortgages held by distressed homeowners.
The day before, FHFA had reaffirmed its stance against principal reduction as a way to reduce costly foreclosures. DeMarco worries that principal reduction would encourage "strategic defaults," meaning that underwater borrowers would stop making payments on their loans to qualify for a write down. With taxpayers already footing the bill for Fannie and Freddie to the tune of $180 billion, DeMarco is understandably wary of running the bill even higher.
But Geithner believes that reducing loan balances could save money, "the use of targeted principal reduction by the GSEs would provide much needed help to a significant number of troubled homeowners, help repair the nation's housing market, and result in a net benefit to taxpapers."
I think Geithner has the better argument. In fact, PPI recently published a creative proposal by Rick Morris, a former Fannie Mae executive, to test the potential of principal reduction as another tool, along with refinancing to help homeowners take advantage of rock-bottom interest rates, for preventing foreclosures.
"Fannie and Freddie can offer "short sales" back to the existing homeowners in return for a share of their home equity," says Morris in 'Another Tool in the Toolkit: Short Sales to Existing Homeowners.' "Unlike foreclosure and traditional short sales, which are to third parties and usually at a discount to true market value, this approach would help support home prices, lower future default risk, and save taxpayers billions of dollars."
We hope DeMarco will reconsider. But what's really needed is explicit authorization from Congress to engage in the kind of demonstration project that Morris envisions. This will limit taxpayers' exposure, while exploring new ways to speed the recovery of U.S. housing markets. Unfortunately, the timing of DeMarco's decision, right before a five-week recess, probably means that throwing a lifeline to homeowners via principal reduction will be shelved until after the election.
Photo Credit: Lauren Wellicome