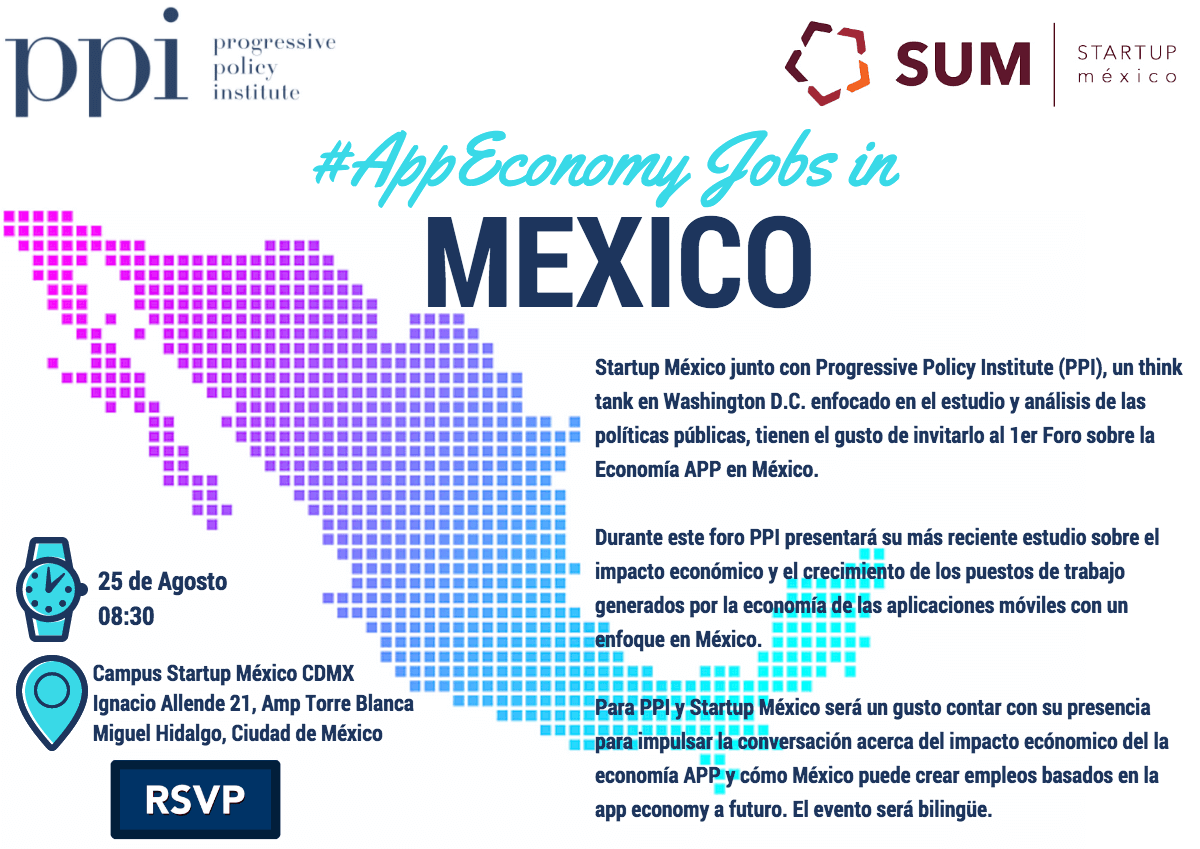 Startup Mexico along with the Progressive Policy Institute ( PPI ), a think-tank in Washington D.C. focused on the study and analysis of public policies, are pleased to invite you to the first ever forum on App Economy Jobs in Mexico.
During this forum PPI will present its latest study on the economic impact and growth of jobs created by the economy mobile applications with a focus on Mexico.
Please join PPI and Startup Mexico and join the conversation about the economic impact of the App Economy and how Mexico can create future jobs in this growing sector of the economy.The event will be bilingual.